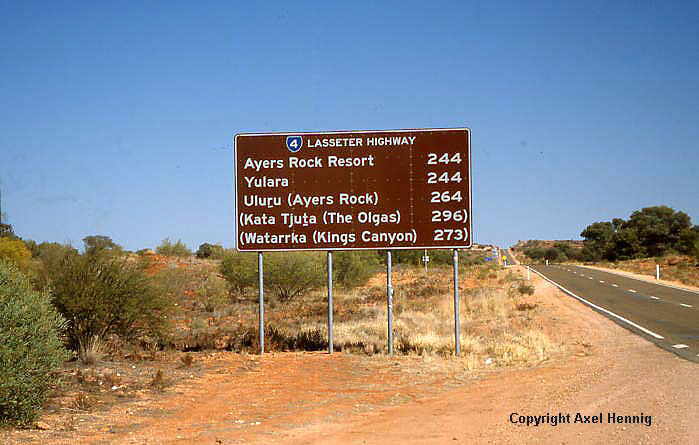 Lasseter Highway is not as wide as Stuart Highway. Both highways meet near
Erldunda which is not much more than a crossroad and a petrol station.
Lasseter Highway is named after the famous gold seeker Lewis Hubert Lasseter
who died after a failed expedition in 1931. Form this crossroad it is about
250 kilometers to Yulara and Ayers Rock Resort, which is the visitor center
of the Red Centre.
see travel diary