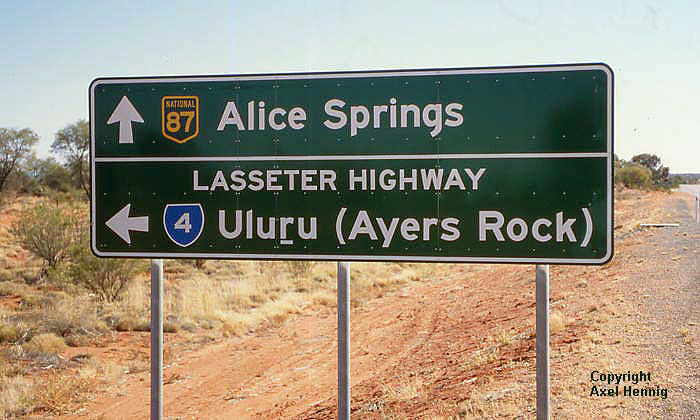 Stuart Highway is one of the most famous Australian highways. It connects
Port Augusta with Darwin and many people talk of driving "down the track"
(from Darwin to the south) or "up the track" (from Port Augusta to the north).
Stuart Highway is almost 3000 kilometers long. Near Erldunda it passes the
turnoff to Uluru called Lasseter Highway. Stuart Highway is named after
John McDouall Stuart who succeeded in crossing the whole continent from the
south to the north in 1862 with his third try.
see travel diary