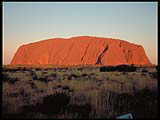 background picture of Uluru
(1024x768)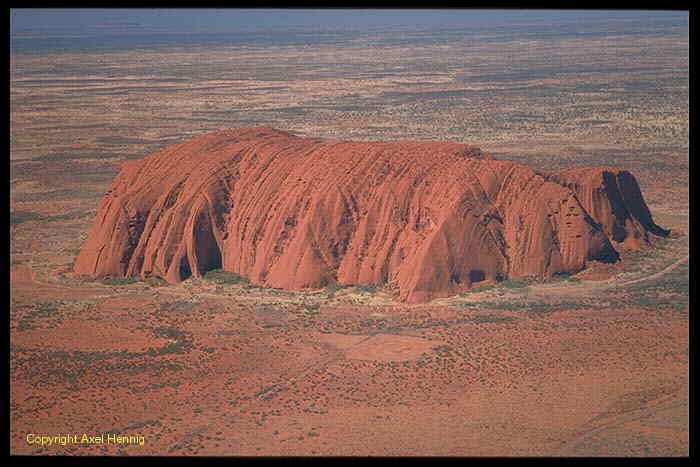 To complete your visit of Uluru/Kata Tjuta-Nationalpark you must
participate a flight over Ayers Rock and Olgas. Not until then you
can see the "hand-axe" shape of Ayers Rock. But I as well recommend
to walk around Ayers Rock, which is about 10km. You should do that
in the morning because of a more pleasurable climate and better
light conditions.
see travel diary
Uluru-Kata Tjuta Nationalpark