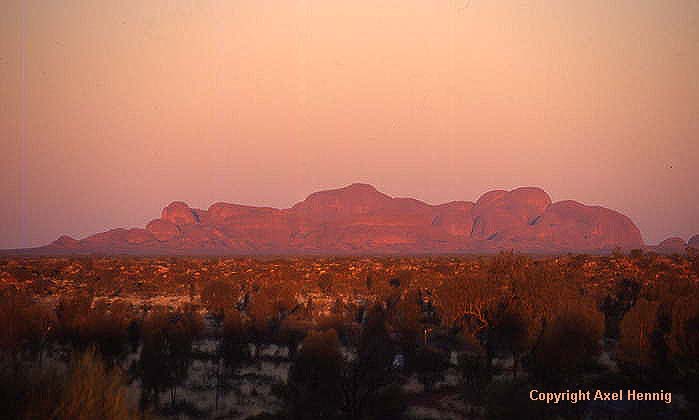 In the very early morning hours you should walk a few meters from the
ressort to a lookout from where you can watch the sunrise. Most people
look to Uluru from here but in my opinion the Olgas are in much better light
as the sunlight comes from behind the spectators. The sky shows lovely
pink colours and the Olgas seem to be closer than they are.
see travel diary
Uluru-Kata Tjuta Nationalpark