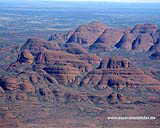 background picture of Olgas
(1280x1024)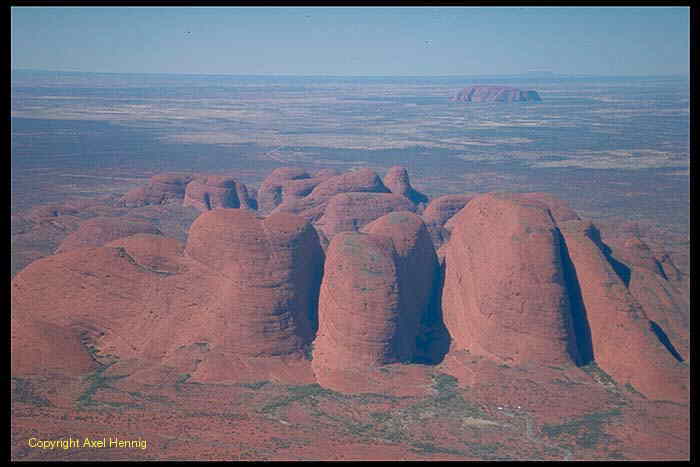 At the latest during the flight over Ayers Rock and the Olgas you will
recognize how unique the landscape with these rock formations is.
On the picture you see "The Olgas", which are called "Kata Tjuta" by the
Anangu aboriginees. "Kata Tjuta" means "36 heads". In the background you
see Ayers Rock, which is 30km away. Looking close you may even recognize
"Mount Conner" on the horizon, another 80km away from Ayers Rock.
see travel diary
Uluru-Kata Tjuta Nationalpark