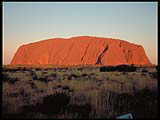 background picture of Uluru
(1024x768)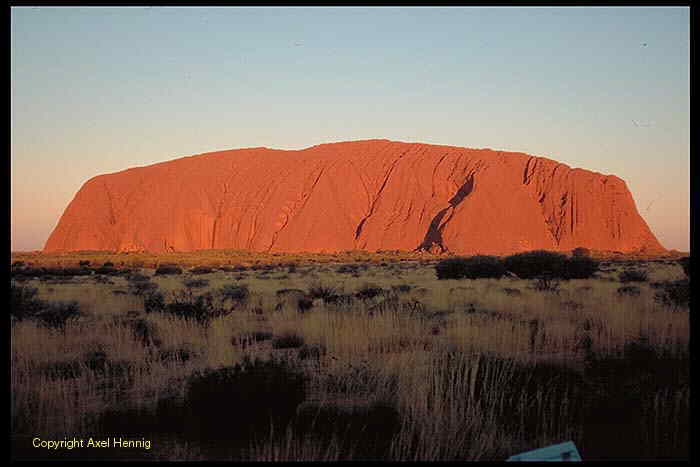 Ayers Rock during sundown. The red colour of the rock changes
within a few minutes producing an almost "magical" light.
Certainly that is one of the reasons why "Uluru" - like the aborigines
call the rock - is a shrine of the aborigines. After the red shine the
earth's shadow covers the rock so that it appears in a grey colour.
In the morning the colours change in the same sequence but the other way around.
see travel diary
Uluru-Kata Tjuta Nationalpark