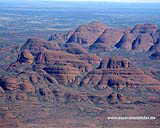 background picture of Olgas
(1280x1024)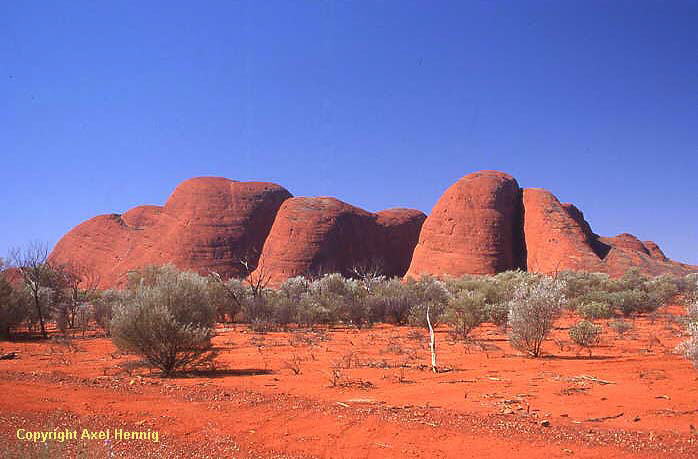 The road between Ayers Rock and The Olgas is about 50 kilometers long although
the linear distance is only 30 kilometers. So the carriers of the national park
sell more expensive fuel ;-) Here you see the red colour of the soil which gave
this area the name Red Centre. The highest upheaval is Mount Olga with 546 meters
which is distinctly higher than Ayers Rock.
see travel diary
Uluru-Kata Tjuta Nationalpark