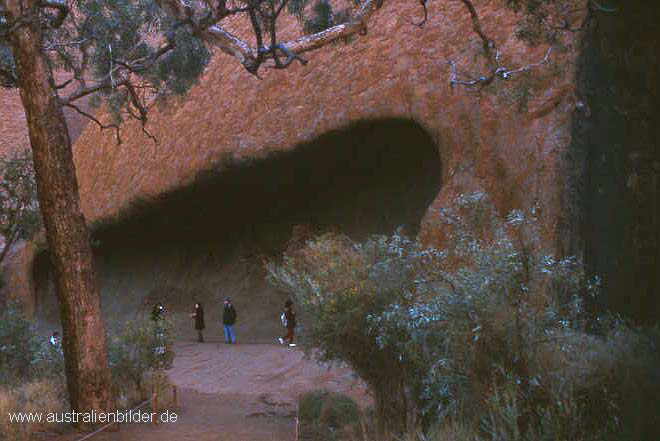 Even hollows belong to the kinds of weathering of the rock's surface. You can see
these hollows walking on the foot path around the rock. Many of the caverns are
holy sights of the aborigines. You even may not take pictures of some of them.
The picture shows a hollow in Kantju gorge where there are some ancient rock paintings.
see travel diary
Uluru-Kata Tjuta Nationalpark