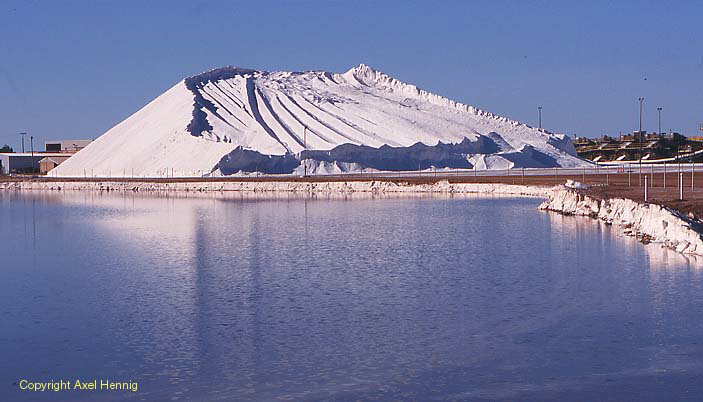 Today Port Hedland is one of the world's most important ore harbours.
In addition salt is produced here. Port Hedland is as well famous for
the "staircase to the moon" - a spectacle of nature that can only be seen
during full moon and low tide between April and October.
see travel diary