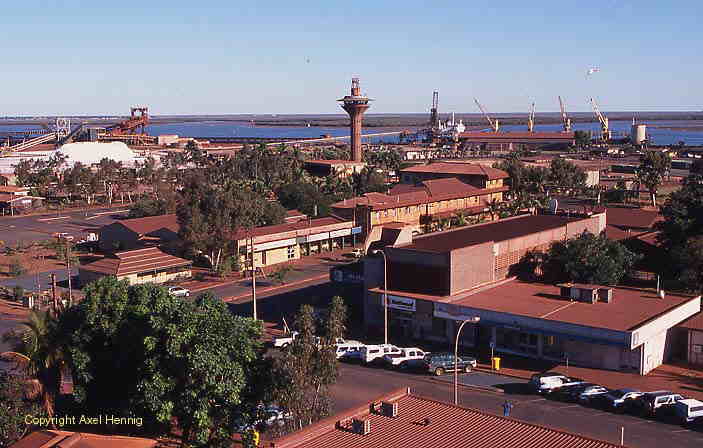 Port Hedland as seen from the observation tower which was used for navigation
in former times. The name Port Hedland was chosen to the honour of Captain Peter Hedland
who found the natural harbour in 1863 when he called it Mangrove Harbour.
After a first busy time of pearl fishing in the 1870s the town finally grew 1965
after iron ore had been found. During this time the southern part of the town called
South Hedland was founded. Today Port Hedland is the centre of the Pilbara region
and a good last stop before heading to Karijini Nationalpark.
see travel diary