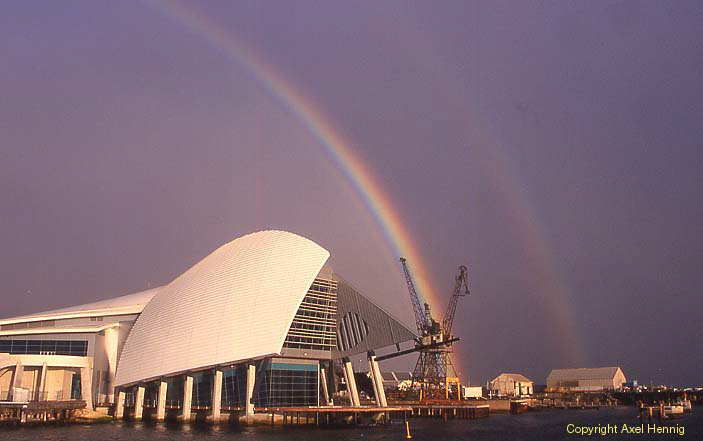 On the way to Rottnest Island you pass Freemantle
at the mouth of Swan River. On the way back I saw this rainbow at the docks.
You see the main bow to the left under an angle of 42° and colours from violet to red.
To the right under an angle of 51° you see the minor bow with the colours vice versa.
Rainbows originate by the refraction of sunlight in rain drops. The white light is parted
into the spectral colours of different wavelenghts. Because the light is refracted twice
to create the minor rainbow the sequence of the colours is turned around. You can
as well see that the area left of the main rainbow is lighter than the surroundings
which is due to the viewing angle.
see travel diary