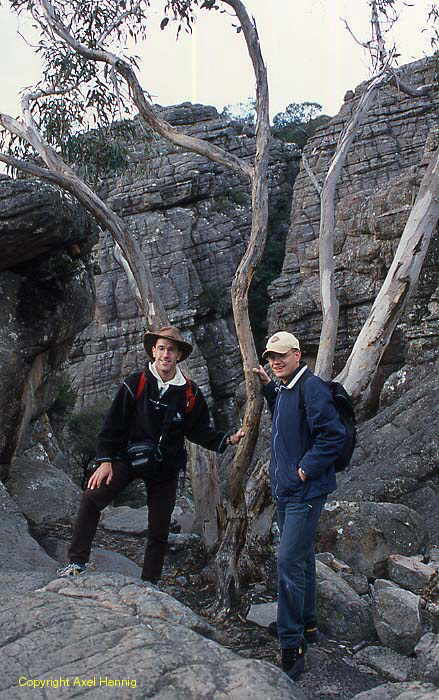 The Grampians are named after the Scottish mountain range of the same name.
They are the south-westerly end of the Great Dividing Range which reaches almost
all the way down from Cairns/Queensland to South Australia being between 50 and 200
kilometers away from the shore. The Grampians are known for fabulous walking tracks.
The picture was taken on the famous Wonderland Track.
see travel diary
Grampians Nationalpark