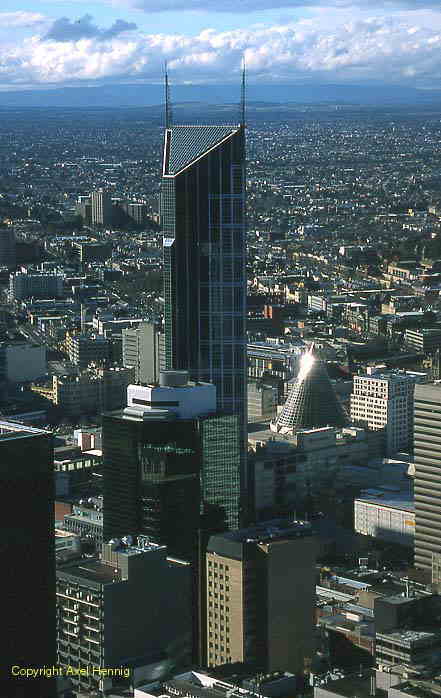 The dominating skyscraper is called Melbourne Central Office Tower (246m).
Beneath the glass cone there is Melbourne's shot tower (see Taroona shot tower, TAS
for further information). Another interesting feature in that complex is fobwatch with
chimes every hour. But there haven't been many tourists since a Japanese
shopping center opened in 2002.
see travel diary