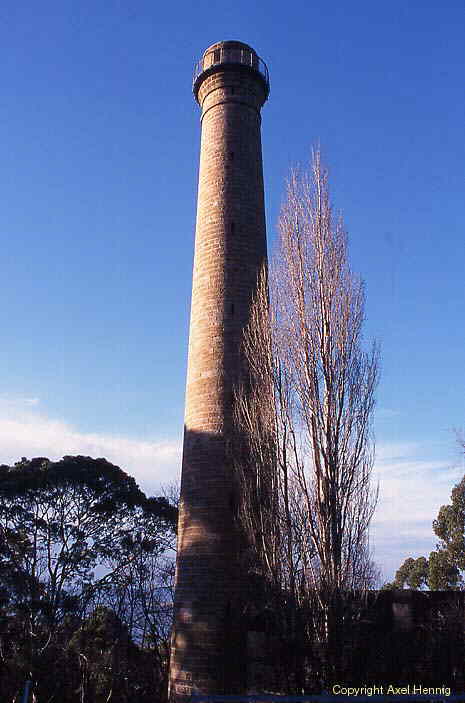 Taroona is about 10 kilometers away from Hobart's centre. In 1870 the shot tower
you see on the picture was built. Melted lead was dropped in the centre of the tower.
During free fall the lead formed a perfect sphere and was cooled down and hardened in a water
basin on the bottom. The disadvantage of working with lead is the fact that it is not
healthy, not only when you are shot but also during production...
see travel diary