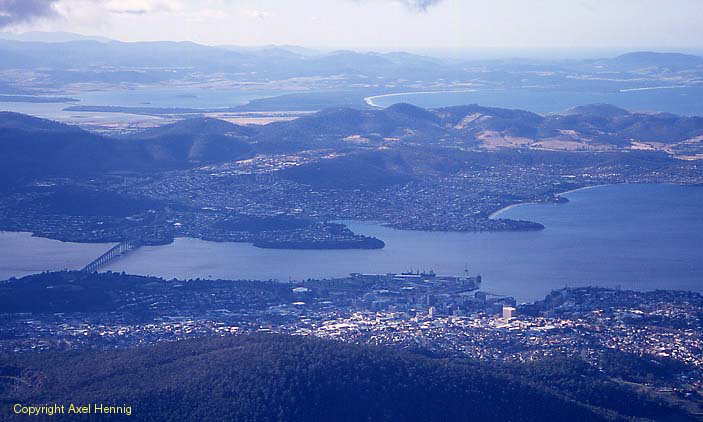 My taxi driver was right, it is a fabulous view. To the left you see Tasman Bridge
leading across Derwent River. Hobart's city centre is a little bit to the right.
The beach in the background behind the hills is Seven Mile Beach
where I wrote some postcards sitting in the sun drinking a cappuccino.
see travel diary