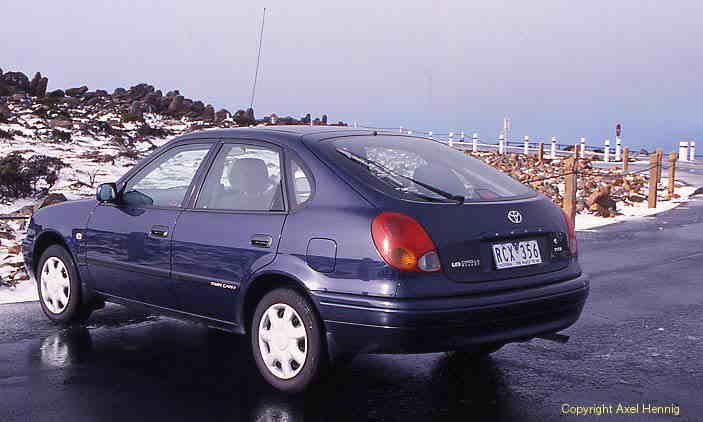 On the first day with my rented car the weather was fine. So I decided to drive to
the top of Mt Wellington following the suggestion of the taxi driver who brought me
to the Britz car rental (it is a few Ks out...). Luckily the last part of the road to the summit
had just been reopened after snowfall... In addition to snow and ice it was cold and windy.
see travel diary