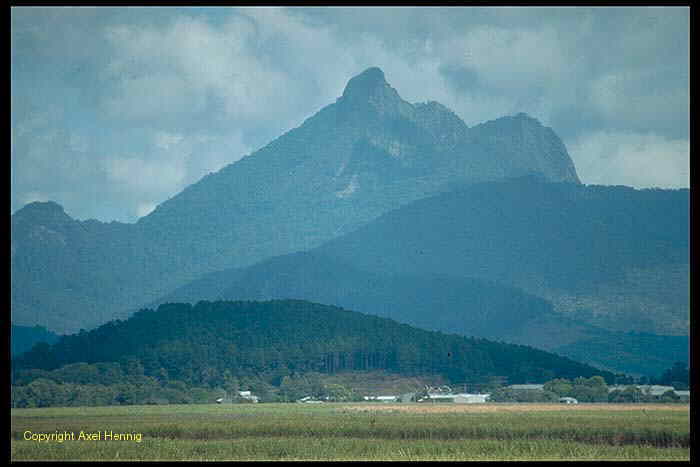 Mount Warning was named by Captian Cook in order to give orientation,
because ships had to avoid the dangerous Point danger near Tweed Heads.
Mount Warning reaches 1160m and is the highest summit of the region
around Murwillumbah. The mountain is totally covered with rainforest and the
Aboriginees call it Wollumbin which means cloud catcher. As a
consequence the summit disappeared in mist, when I climed it, but
nevertheless it was worth gong up the 4.5km trail, because you can see
the vegetation changing meter by meter. Hiking here is a must for friends of nature.
see travel diary