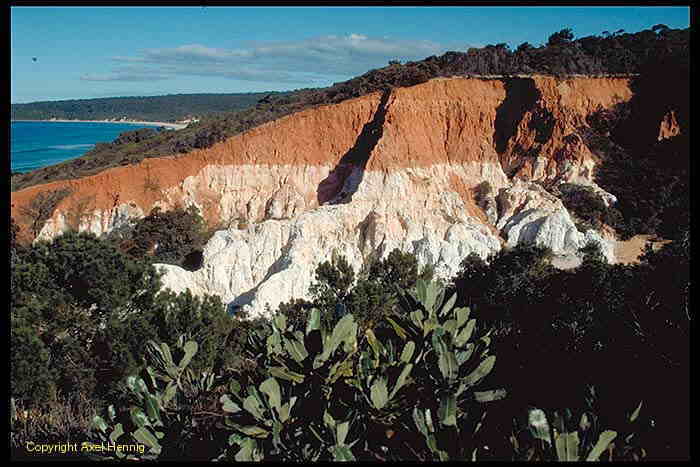 The Quoraburagun Pinnacles at the south coast near Eden in Ben Boyd National Park.
Of course the word pinnacles is given to many rock formations with peaky outcroppings.
But at least these ones deserve a visit, because it is easy to reach them and
the colorful paintings of the limestones are somewhat unique. The most famous
pinnacles in Australia are in Nambung Nationalpark in Western Australia.
see travel diary