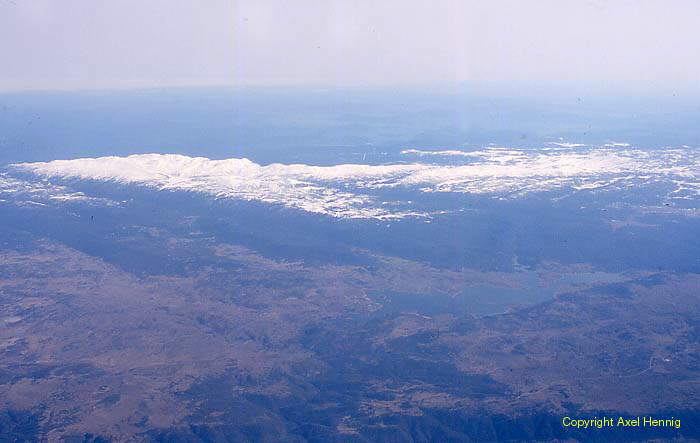 Kosciuszko Nationalpark is the largest nationalpark of New South Wales covering
6900 square kilometers. With 2228 meters Mt Kosciuszko (left part of the picture) is the
highest peak of Australia. On my flight from Hobart to Sydney I was able to take pictures
of the snow covered mountains. The lake in the front is Lake Jindabyne.
see travel diary