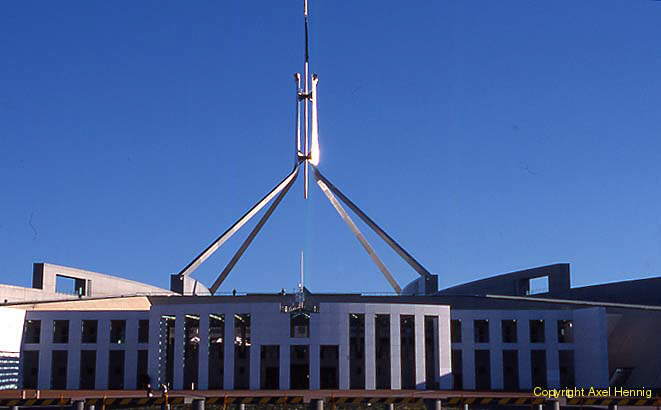 Canberra has a very particular history. When the Australian colonies became
states in 1901 they needed a capital. For diplomatical reasons this capital was built
somewhere between the famous cities Sydney and Melbourne. The American architect
Walter Burley Griffin was found by writing out. The new Parliament House was finished
in 1988 by Romaldo Giurgola, who used not more than 1,1 billion A$.
The building's roof is covered by grass letting it merge into Capital Hill.
see travel diary