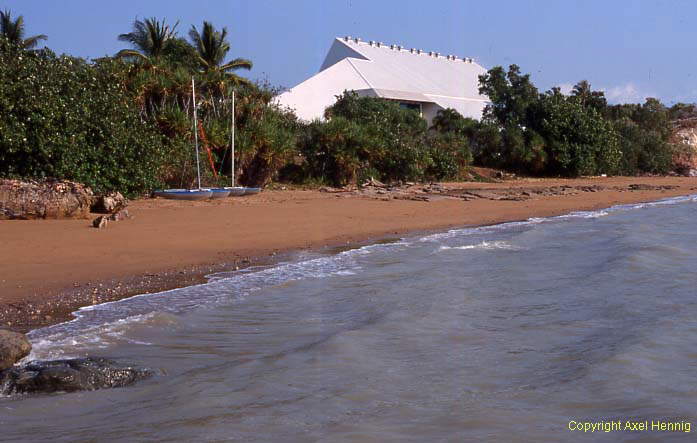 The museum and art gallery of the Northern Territory are in one and the same buildiing
at Fannie Bay. You can reach it on foot walking from Darwin beach to the north.
There is an interesting collection of aboriginal art and an exhibition about crocodiles.
When we were there the museum showed a special exhibition about the tropical cyclone
Tracy that almost entirely destroyed Darwin in 1974. From more than 11.000 houses
only 400 withstood wind speeds up to 280 km/h! 66 people died.
see travel diary