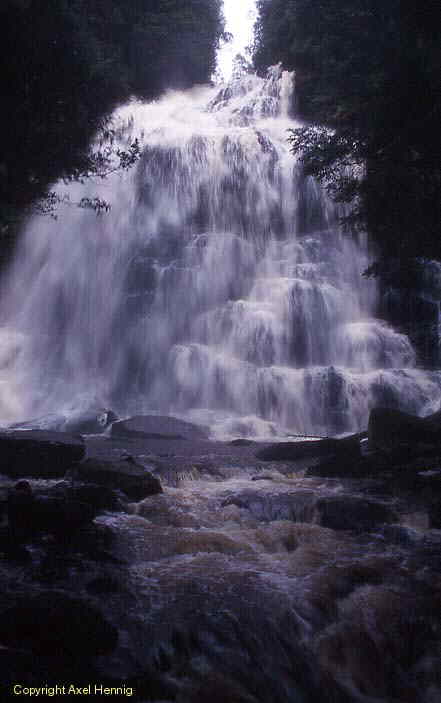 | | |
| --- | --- |
| | Franklin-Gordon Wild Rivers NP |

next town(s): Derwent Bridge, Queenstown

Franklin-Gordon Wild Rivers Nationalpark is situated southern of Highway A10
and changes into Southwest Nationalpark. There are several rivers flowing
through the nationalpark, e.g. Franklin River and Gordon River which led to
the naming of the park as well as Olga River. The whole of their catchment areas
are within the park. There is a lot of inaccessible rainforest but there are some
nice walks, e.g. a short one to Nelson Falls and a track to Donaghys Hill.
A famous area for hiking is dominated by Frenchmans Cap. You will see
archaeological findings of aboriginals in Kutikina Cave. If you registrate yourself
you will be allowed to do rafting on Franklin River.
see travel diary