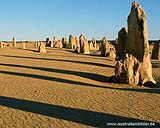 background picture
of Nambung NP (1280x1024)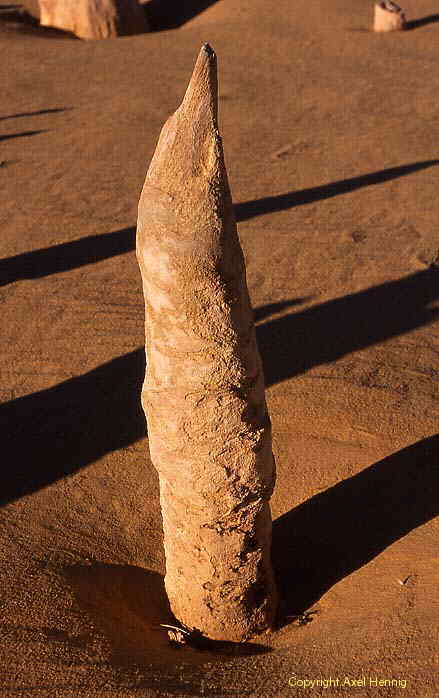 The origin of the pinnacles is chalky sand from weathered shells of former times.
This sand was blown in forming dunes. Winterly rain washed away the lime which
was led into deeper layers leaving quartz sand in the upper levels. When vegetation
developed an acid soil supported this process leading to a harder layer of limestone
above the other limestone layer.
see travel diary
Nambung Nationalpark