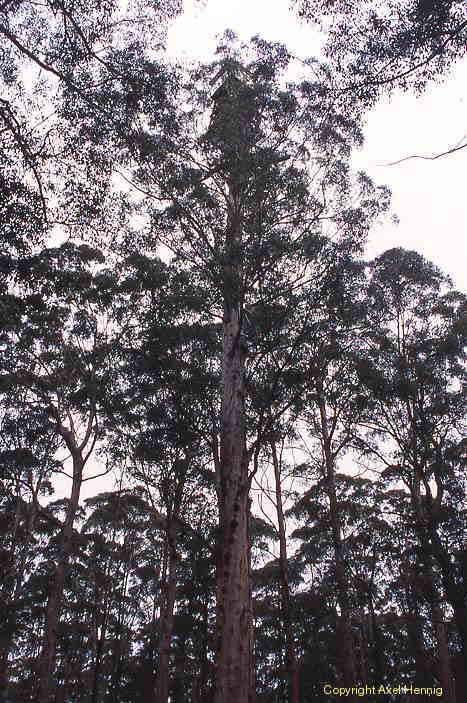 Diamond Tree is one of the trees that can be climbed. Several poles can be
used like a staircase leading up. Although the Aussies might be capable of
doing that just for fun the original reason for climbing the tree was fire watching.
The wooden shelter on the picture is 56 meters above the ground.
see travel diary