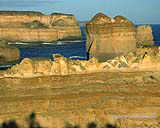 background picture
of Port Campbell NP
(1280x1024)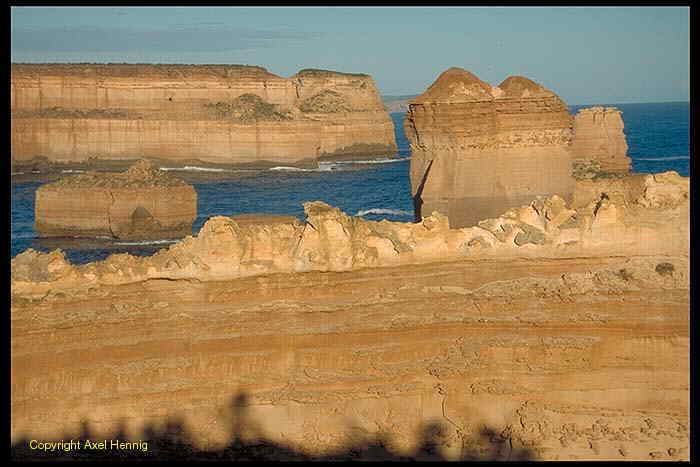 Especially in the afternoon and evening sun these rocks
in Loch Ard Gorge are a warrant for overwhelming views.
In former times however this coastline was very dangerous
when sailing ships were the main transport medium. About
80 ships ran aground of which Loch Ard is the most famous.
That ship gave name to the bay where two surviving people in 1878 reached the land.
see travel diary
Port Campbell Nationalpark