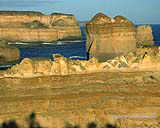 background picture
of Port Campbell NP
(1280x1024)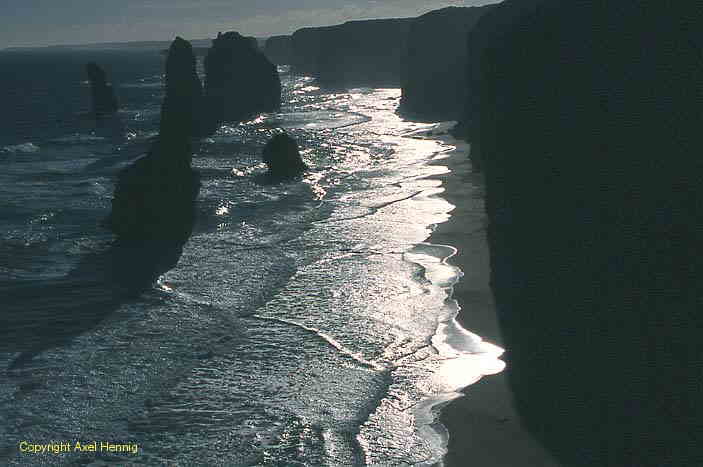 The Twelve Apostels are a product of surf and weathering. In the afternoon you can
take back-lit pictures. Due to the shape of the coastline you will never see all twelve
apostels at the same time. And at least nobody knows how many apostels there
really are, probably not twelve...
see travel diary
Port Campbell Nationalpark