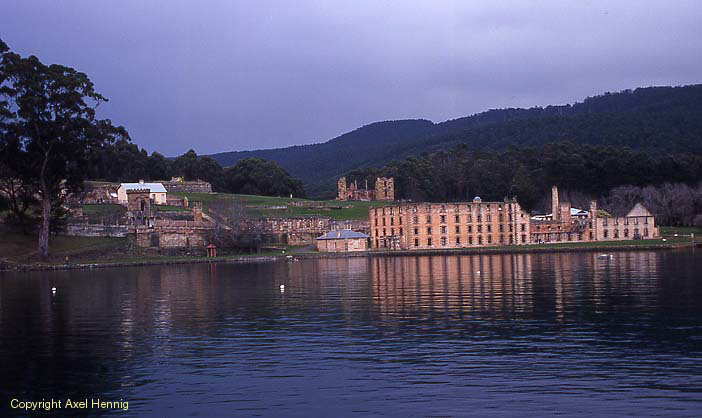 Port Arthur on the Southern end of Tasman Peninsula was made a punishment camp
for prisoners in 1830 by Governor Arthur. These prisoners were people who continued
committing crimes in jail. In Port Arthur the prisoners had to work hard. There was
no torture used but hard work and rough weather made the people suffer. There was
a flourishing industry based on sawmills, shipbuilding, bricks, nails and shoes.
To give an example for the prisoner's pain: All work was done without help of animals,
e.g. millstones were moved by hand a.s.o. Dead people - both staff members and prisoners -
were buried on the Isle of Dead in the harbour cove. About 200 people might be buried
there. With the entrance fee you pay for a boat trip around the island.
see travel diary