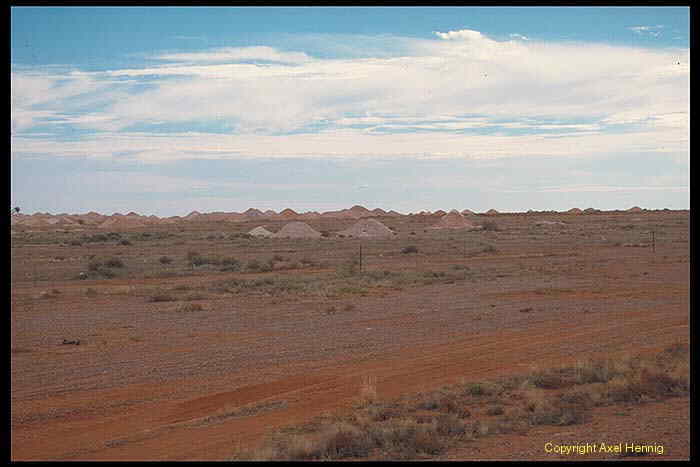 Coober Pedy is the world wide biggest opal mining city.
The name is taken from the Aborigines' language and means
"white man's hole in the ground". In fact you can imagine
being in a lunar landscape. But after all that was the reason
why the movie "Mad Max III" took place here.
see travel diary