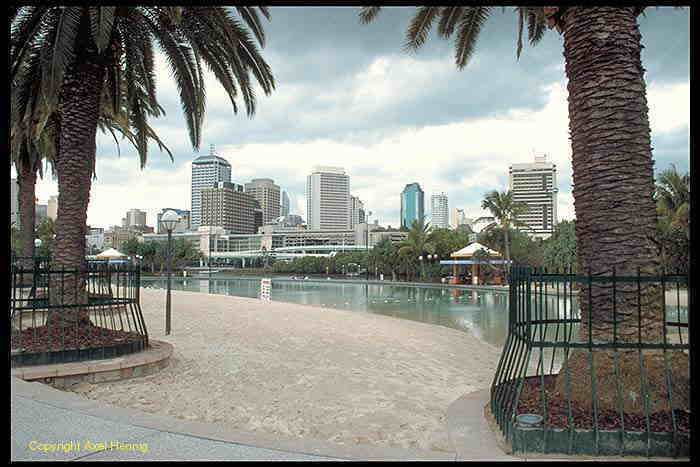 The "beach" right in the middle of Brisbane's centre is situated on the former
EXPO-area of 1988 and should remind you of a lagoon. On hot days it becomes a
big open-air swimming-pool for people searching for some cooling. In my
opinion you should better avoid that... Nevertheless you have a good view onto
downtown and a calm atmosphere which can be supported by a cappuccino in one
of the South Bank cafes.
see travel diary