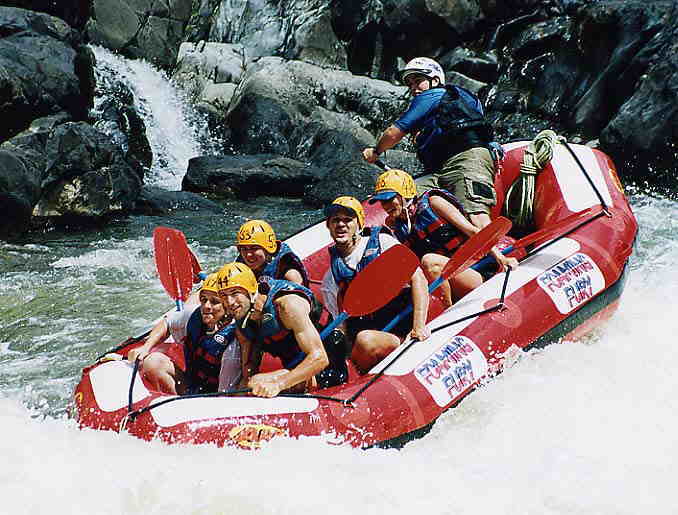 In Cairns I just wanted to have fun during the last days of my journey.
I saw a flyer of white water rafting in my backpacker and booked a
half-day trip to Barron River. After a few instructions we got into the water.
In the end it wasn't as spectacular as I thought but of course it was fun :-)
By the way I'm the one in the front with helmet number 44.
see travel diary