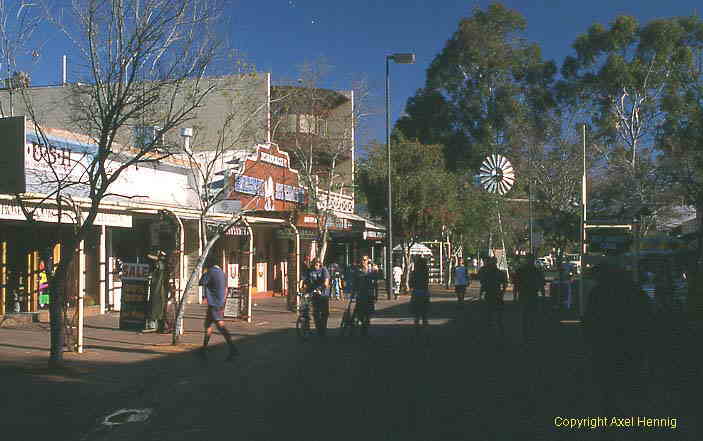 Alice Springs is called Mparntwe by the Arrernte aboriginals.
The first settlement was a telegraph station and dates back to the 1870's when
the village was called Stuart. In 1933 the name Alice Springs was given to the
settlement of about 200 inhabitants. Alice was the wife of Superintendent of
Telegraphs Charles Todd from Adelaide. Not until the late 1980's the first sealed
road between Alice Springs and Adelaide was finished supporting the growth of the city.
see travel diary