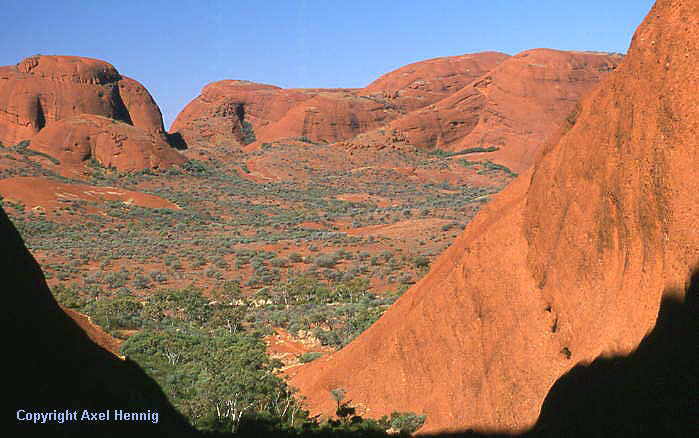 There are many walking tracks through the Olgas. One of the most famous tracks
is the one through the valley of the winds which lasts about two hours.
You have to walk over rough and smooth but it is not as exhausting than the tours
to the top or around Ayers Rock. After all many visitors like the less famous
Olgas more than Ayers Rock because they look more interesting and varied.
see travel diary
Uluru-Kata Tjuta Nationalpark